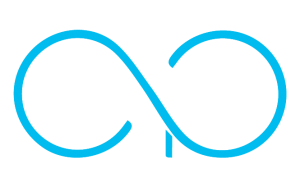 Debt collection training and 1-1 Consultancy to protect you and your business . Learn the court process using the benefit of our expertise.
Is your Cashflow out of control?
Do you worry about the amount of money owed to you or your business?
Do you wish you had a clear understanding of the court process?
95% of businesses fail due to outstanding invoices resulting in poor cashflow. We are a fraction of the cost of expensive lawyer fees and remove the unpredictability of debt collection agents by training you to take back control. Why would you want to go anywhere else?
We have combined over 30 years experience in the legal profession and qualified Law lecturing as well as business expertise to set up a range of training courses or 1-1 consultation to equip you or your business with the tools to take control of issues including Debt Collection, Employee Disputes, Customer Disputes, Tenant Problems and Creditor Issues.
Our courses cover focused training on understanding all steps of a court action, including preparation of documents, drafting letters, learning the art of negotiation to name a few. Our Debt Collection Training Packs for only £49.99 let you take back control without incurring expensive legal fees or debt collection agents. Using our up to date training you can expect to recover 85% of debts without ever needing to involve the Court process or deal confidently with any procedural court step in a litigation case. You do not need to use lawyers or debt collection agents.
Simply click on the "Contact Us" link and we are happy to receive payment electronically such as through PAYPAL or any other preferred method of payment. Packs will be sent out electronically to your chosen email address and a hard copy of the pack provided to your chosen address within 24 HOURS.
Our one-day Debt Collection Training courses at £99.00 are designed by experts and offer outstanding value for money and are offered with free 60-day consultation service in case you have any questions back at the office. If you have small one off debts we offer excellent training packs with an extended free 60 day consultation also.
Should you require help with your business such as employee disputes or even customer difficulties that eat into your time impacting on your cashflow our 1-1 business consultation will help to overcome all such issues with training.
Contact us NOW to register your interest for Debt Collection Training, other training courses (see link above), or to order one of our outstanding and unique Training Packs. All with 60 day consultation to keep you on track.
---
Working with individuals and organisations, our in-depth specialist training programmes provide you with the skills knowledge, tools and confidence to take control of your affairs from recovering debts both large and small to domestic landlord and employment protection. By controlling the processes yourself you can avoid spending a fortune on legal fees, maintain your customer relationships and implement proven systems and process to head off any potential future claims or losses..
From distance learning to classroom based training events across the UK and with 60 day back up helpline if you need some additional support, you can take control of your affairs with the confidence of a positive outcome. Why wait? Book now and we can get you on your way.
Browse our cash flow protection training programmes.